Connecting your Shopify Store to the OUTTRA ecosystem is easy and fast with our free Shopify App!
1. Log in to your own Shopify Store which you want to connect to OUTTRA.
2. Go to https://apps.shopify.com and search for the "OUTTRA Connector" app.

2. Click on the "OUTTRA Connector by 81MEDIA GmbH" app, and on the app page click "Add app".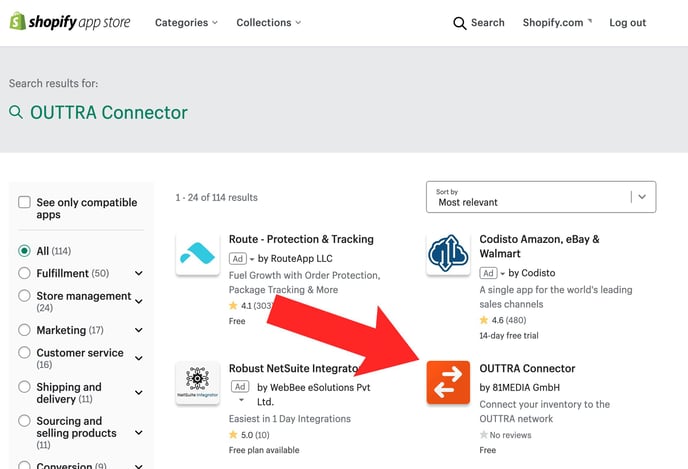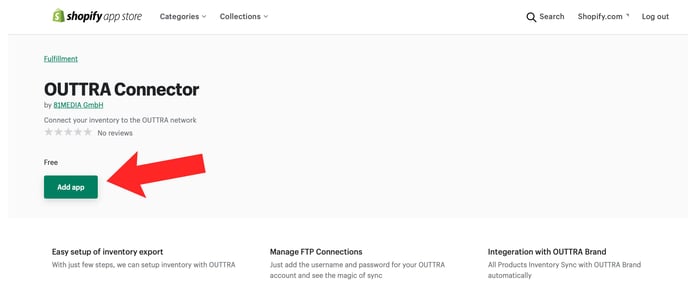 3. On the confirmation screen, click "Install app".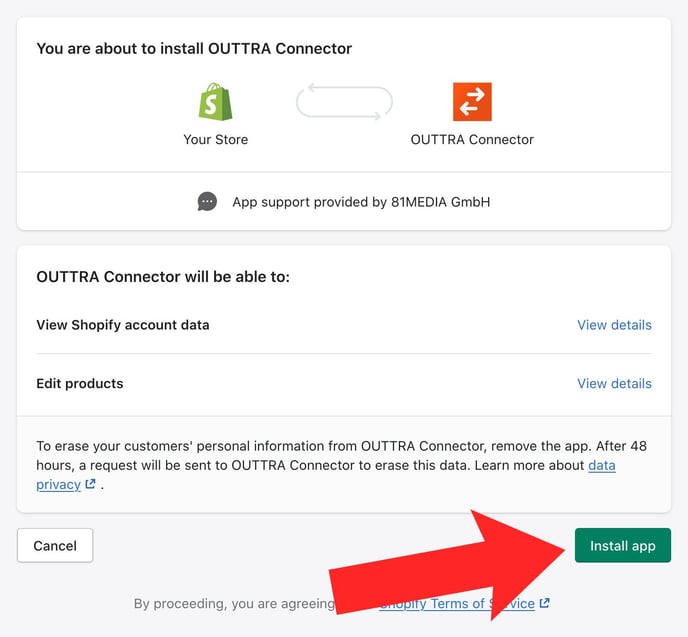 4. In the backend of your shop, click on => Apps where you should see the OUTTRA Connector under your installed apps. Click on the OUTTRA Connector.

5. On the following screen, click on the "Connect account" button, where you will be asked for your ftp username and password which OUTTRA sent you. Enter them and click "Connect".
Haven't gotten a username and password yet? Please email us at support-en@outtra.com and we will send you them!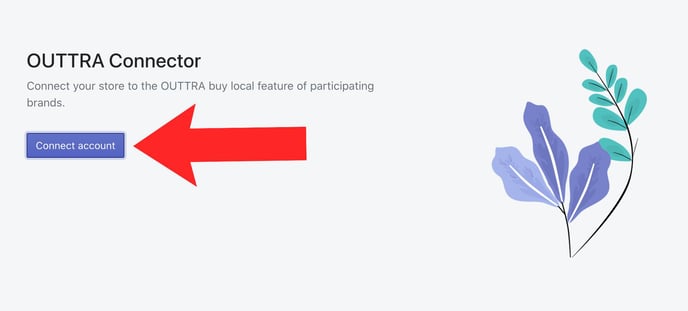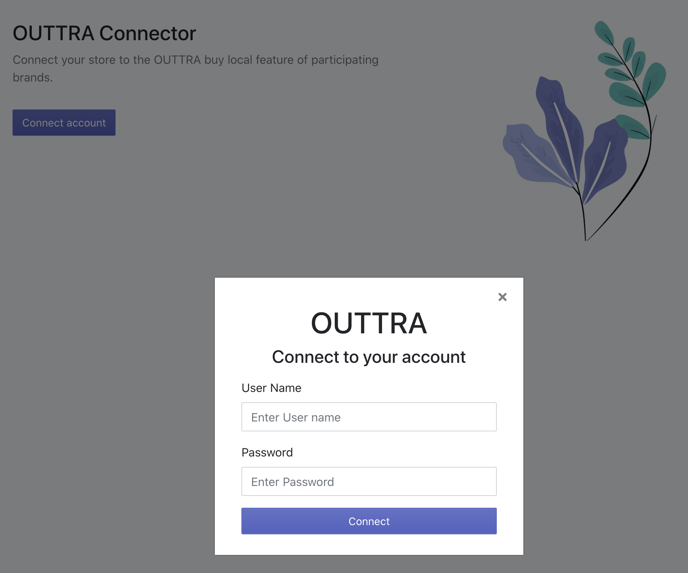 6. Now you are connected with your Shopify account to the OUTTRA ecosystem. On the following page you can manage the publishing of your products and the interval of the uploads, as well as see your latest logs and FTP account details.
6.1. Under General Settings you can chose if you want to send an update Daily or Hourly.
6.2. Under Publishing, click "Manage Availability" and set all products which you want to share with OUTTRA to Active. We will only display products with an inventory of at least 1 on the brand websites.
7. Once you have finished setting up the OUTTRA Connector on your Shopify Store, please send an Email to us at support-en@outtra.com and let us know that you are ready. We then will check everything on our side and connect your store to the appropriate brands.
If you have ever any questions or comments, please don't hesitate and contact us at support-en@outtra.com!