DATA & IMAGE HUB
Easy exchange of product data and images
The OUTTRA Data Hub acts as a central platform for retailers and brands to exchange product data & images with each other. Brands enter data in one place and retailers can access data from different brands via an interface.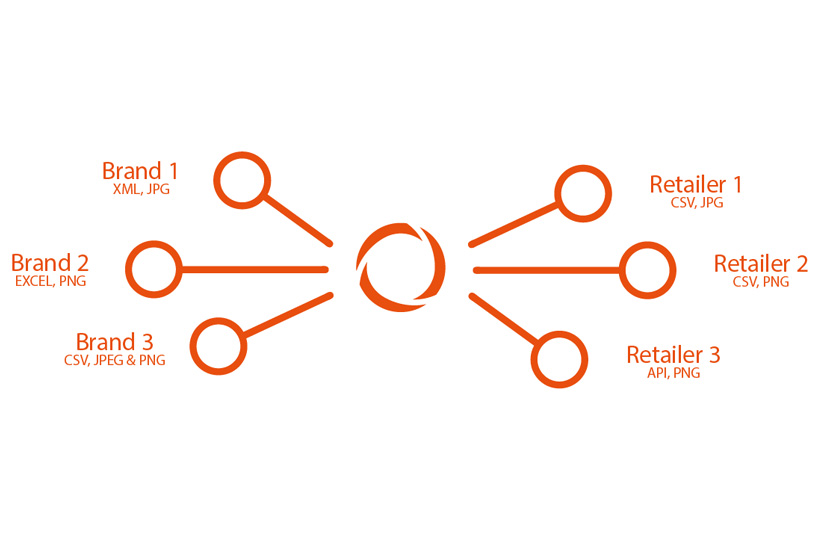 Retailers receive product data & images from each brand in their own formats (Excel, CSV, XML...) and in different ways (CD, download, media database...) which makes the onboarding of new items take a long time.

As a result, the brands' articles are only available later, which means that the retailers sell less and the brands receive the reorders later because the onboarding at the retailers took a long time.

In some cases, outdated data remains in the retailers' shops.
Less effort in supporting your retail partners and your products are available faster in the retailers' online shop.
No more work creating individual export templates for individual retailers each season.

Central approval of retailers who are allowed to access product data & images.

If product data & images have changed, retailers are automatically informed.

Higher turnover due to faster availability of products in the retailers' online shop.

International use possible in different languages.

Reduce complexity by centralising product data and images in one place.
Einfaches Onboarding und schnelle Verfügbarkeit im Onlineshop.

Receive product data & images of different brands via one interface.

Select product data & images based on EAN lists.

Individual export templates for product data incl. mapping to own fields.

Individual image exports with customised image names and resolution.

Automated information about new product data & images.

Access via API or individual CSV export template possible.